April
So the saying "March comes in like a lion and goes out like a lamb" was pretty true this year. However, April is trying to follow in March's footsteps. We received almost 8 inches of snow yesterday.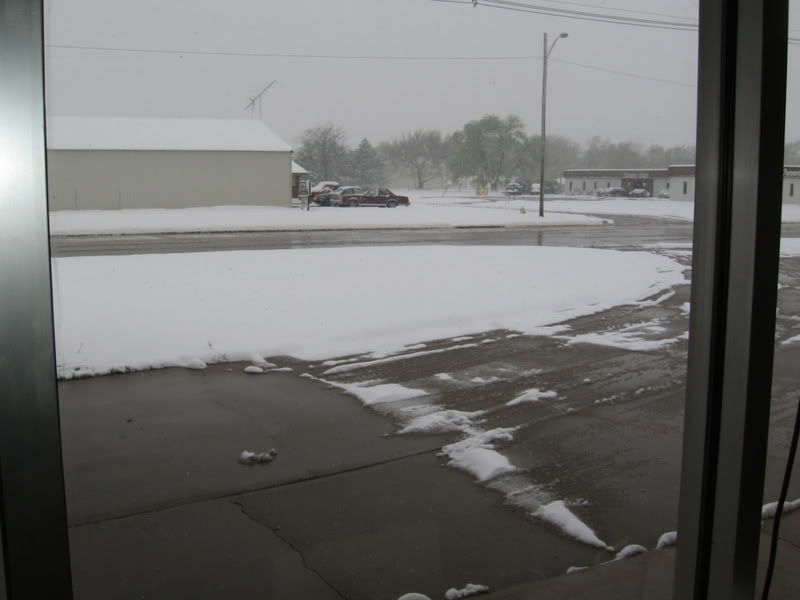 Tomorrow is Mel's Birthday. Should be tons of fun. Hopefully everything goes off without a hitch.
Still nothing to mention on the dating/sex front. Craig hardly spoke to me last night, and I am so not taking P.J. home with me, whether he's drunk or not.
T.J. bought a Wii this week, so that has been filling up most of our spare time. It's pretty cool. We Bowled and Golfed for like 5 hours last night. LOL.
I'm so ready for a vacation it's not even funny. Work is starting to get frustrating, people are starting to get annoying, and my patience is running low. At least I get to see my family this month. Get out of here for a few days.